In-Store AGS Accredited Diamond Laboratory
Lee Read Jewelers has the only Diamond Laboratory in Idaho accredited through both the Gemological Institute of America (GIA) and the American Gem Society (AGS). And it's located right in the store!
- P L U S -
6 Reasons it's Important!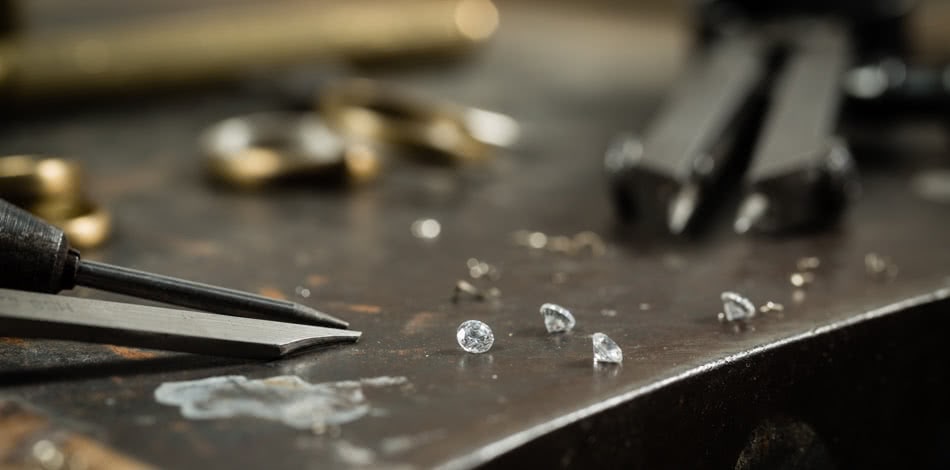 ---
1. STREET CREDIBILITY
Our Certified Gemological Appraiser is also a Graduate Gemologist. He has gone through more extended education and more advanced training than any other gemologist in Idaho — he's got diplomas galore! He is continually advancing his education and training to stay at the forefront of gemological technology and knowledge.
2. WE'RE STRICT
Diamond grading is not a science. It is completely opinion-based. Because of this, some stores are deceptive with how they've graded their diamonds. Not at Lee Read Jewelers. We only use the strictest standards set forth by the Gemological Institute of America (GIA) and the American Gem Society (AGS).
3. A "CERT" VS. AN IN-STORE CERTIFIED LAB
Some jewelers will tell you that an In-Store Diamond Lab isn't important because you get a piece of paper called a "Cert". There is only one way to know exactly what you're getting, and that is with an In-Store Diamond Lab that has been certified by the GIA and the AGS.
4. YOU KNOW EXACTLY WHAT YOU'RE GETTING
Our professional gemologist verifies the color and clarity grade, as well as the quality of every single diamond offered at Lee Read Jewelers — even the teeniest-tiniest ones found in jewelry.
5. WE HAVE THE TOOLS TO DO IT RIGHT
Our Certified Diamond Laboratory has tens of thousands of dollars' worth of high-tech professional gemological equipment, but more importantly, we know how to use it. We're talking more than just microscopes or lab reports. This state-of-the-art equipment allows us to guarantee that we know what we're doing so you can not only have confidence in us but in the work being done on your jewelry.
6. WE HAVE QUESTIONS TOO
Even though we're diamond experts, sometimes there are unusual, really rare questions that we don't know the answers to. But we can find out. With a Certified Diamond Laboratory in the store, we have the resources to investigate quickly and find the correct information for you.